CREATION SITE E-COMMERCE MIEL GUESMI
Miel Famille Guesmi is the specialist in Tunisia for the online sale of organic and natural products (honey), in 2018 installed its hives in Ghardimaou a Jandouba ,Conscious of the importance of preserving the environment, family members are keen to promote the work of bees.
Custumer mielguesmi 
Year 2022
WE DO
Logo creation, design, integration and development of the e-commerce site and creation of applications
E-COMMERCE CATEGORY
TAGS
WordPress , ecommerce , website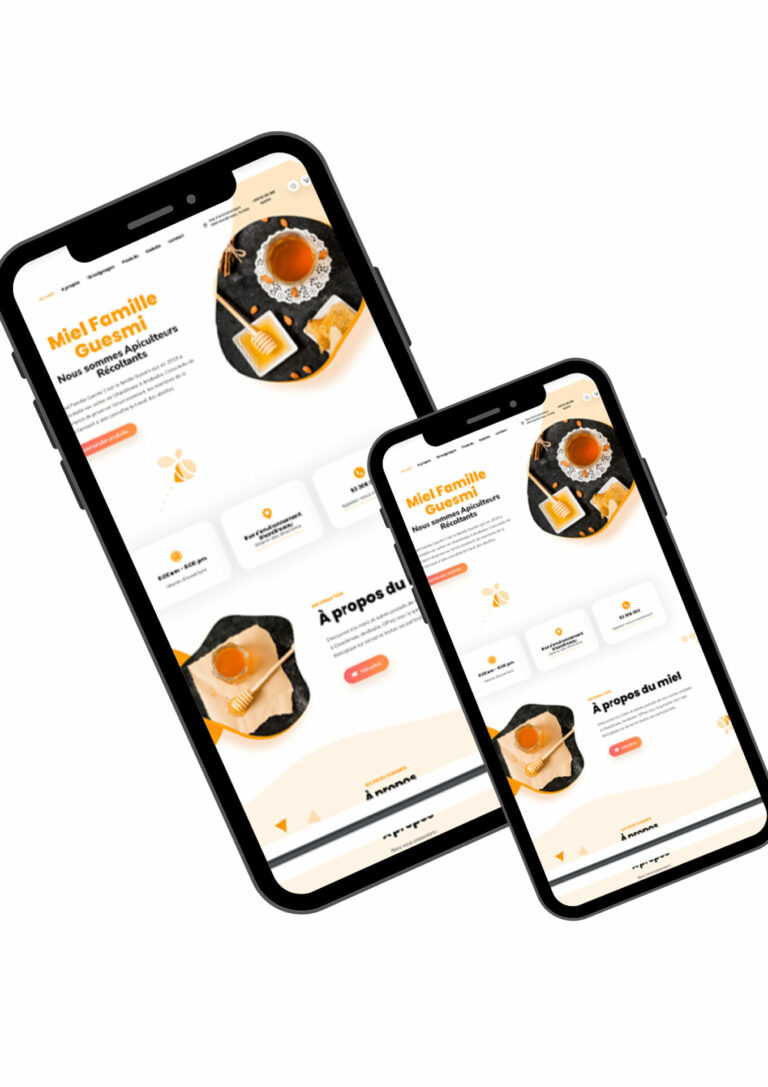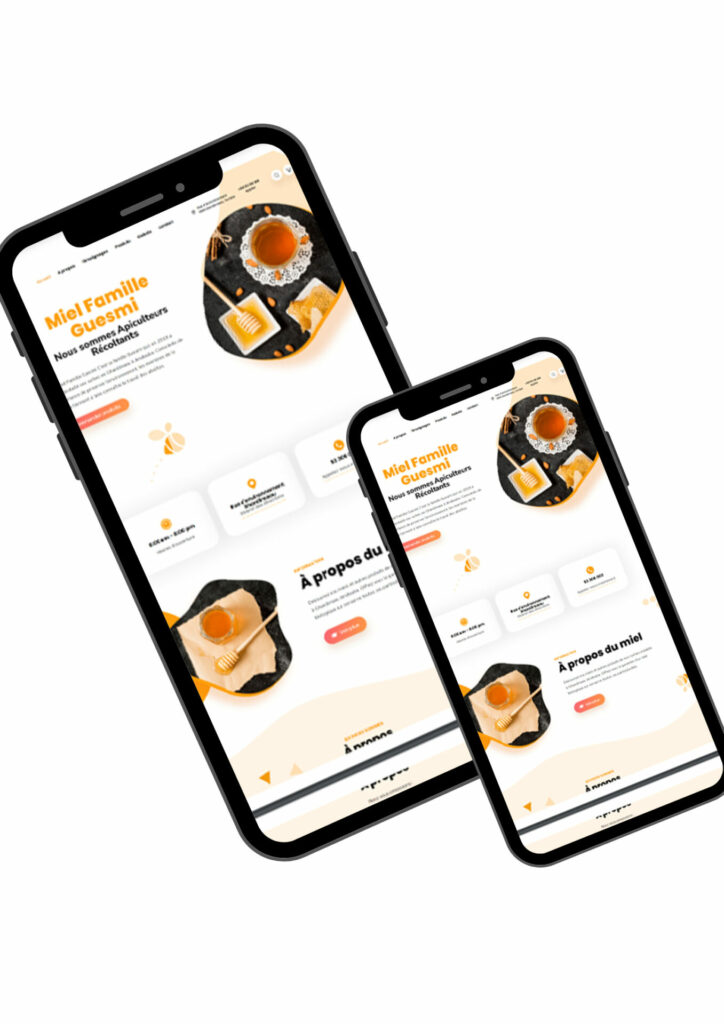 Are you ready to start your project?
More than projects, our clients are partners that we support on the road to success. Find out who we trusted and how we helped them set up or expand their businesses.