Enterprise Resource Planning
WEB APPLICATION CREATION MODUL TUNISIA
Mini ERP (Enterprise Ressource Planning ) is an application that allows the management of the company. Its particularity is to integrate, in a single software and a single database, the functionalities necessary to manage the entire activity of a company: accounting management, commercial management, inventory management,...
Custumer Modul Tunisia 
Year 2022
WE DO
Site design, integration and development and application creation
ERP CATEGORY
TAGS
Laravel , Business management, Site creation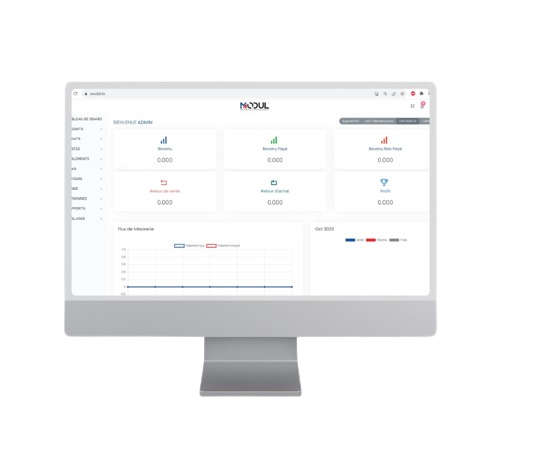 Are you ready to start your project?
More than projects, our clients are partners that we support on the road to success. Find out who we trusted and how we helped them set up or expand their businesses.