Creation of the Pro Max Gym website
The creation of the Pro Max Gym website goes beyond a simple presentation of a fitness center. Our mission is to provide you with easy access to all the essential information to make the most of our fitness services, including flexible schedules and affordable monthly rates. At Pro Max Gym, we help you achieve your fitness goals and promote an active and balanced lifestyle.
Client
Year 2023
WHAT WE DO
Logo Creation, Design, Website Integration, and Development
CATEGORY Services
TAGS
Fitness, Training, Website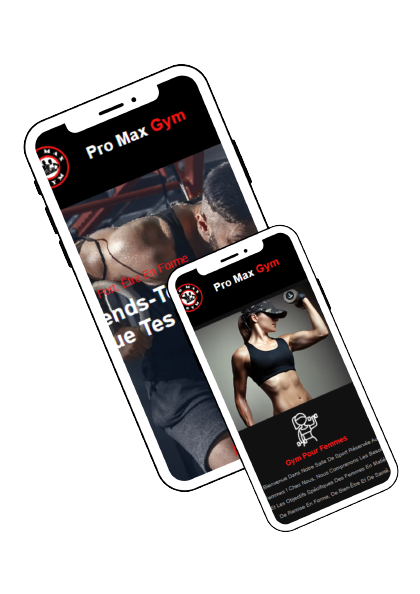 Êtes-vous prêt pour démarrer votre projet ?
Plus que des projets, nos clients sont des partenaires que nous accompagnons sur la voie de la réussite. Découvrez les entreprises qui nous ont fait confiance et comment nous les avons aidées à mettre en place ou développer leurs activités.